Creating a sustainable, responsible future
Clarios has established one of the world's most successful examples of a circular economy. We design, manufacture, transport, recycle, and recover vehicle batteries using a closed looped system. Our goal is to ensure all vehicle batteries are responsibly designed and can be economically and responsibly recovered and repurposed.
Our vision is a world where 100 percent of vehicle batteries are responsibly recycled
Automotive batteries are made up of 80 percent recycled materials including lead and plastic used from batteries.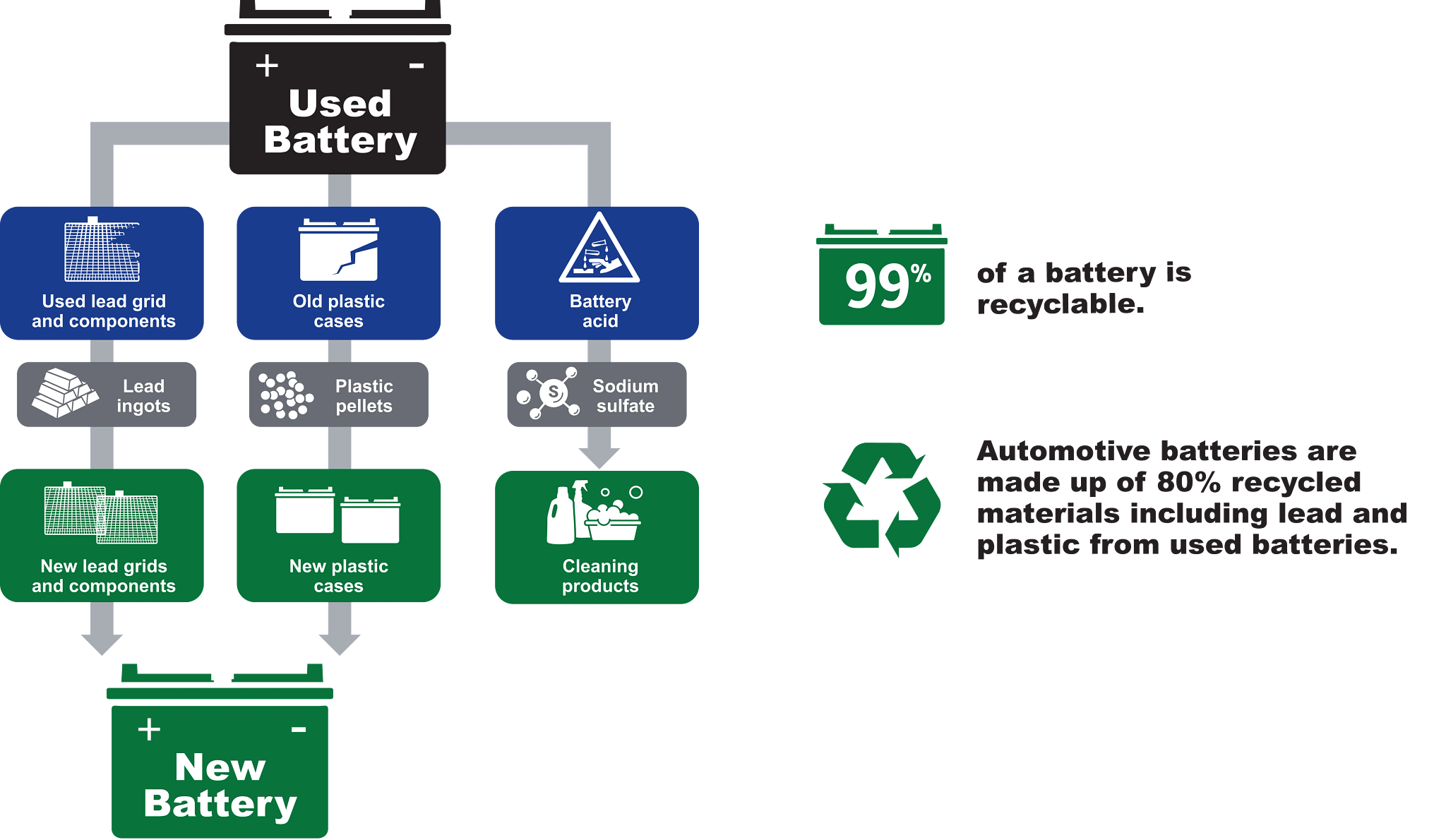 Up to 99% of your car battery is recyclable and can be used to make new batteries and other products. The battery components are processed to produce new lead grids and plastic containers for new vehicle batteries and used in other products such as cleaners. The recycling cycle goes on indefinitely and is closed-looped. The lead and plastic in your vehicles battery has been and will continue to be recycled many, many times
Find a Recycling Location Near You or for more information on the recycling process:
The best way to use an old battery is to turn it into a new one! Learn more about how Clarios has been recycling vehicle batteries for more than 130 years.