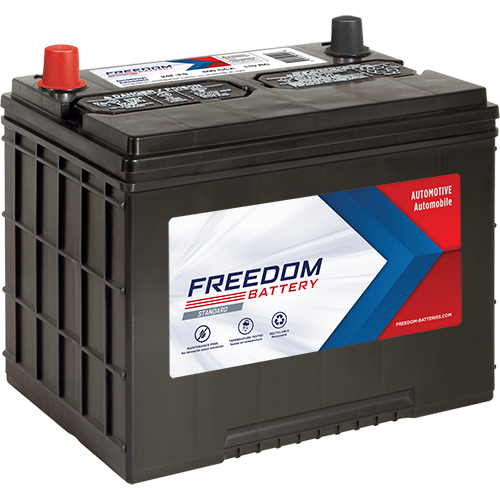 Freedom Standard automotive batteries deliver high quality performance and power.
Delivers reliable starting power

Designed to meet OE specifications
Specially designed lead-oxide paste to improve performance
Maintenance free



Features of Standard Automotive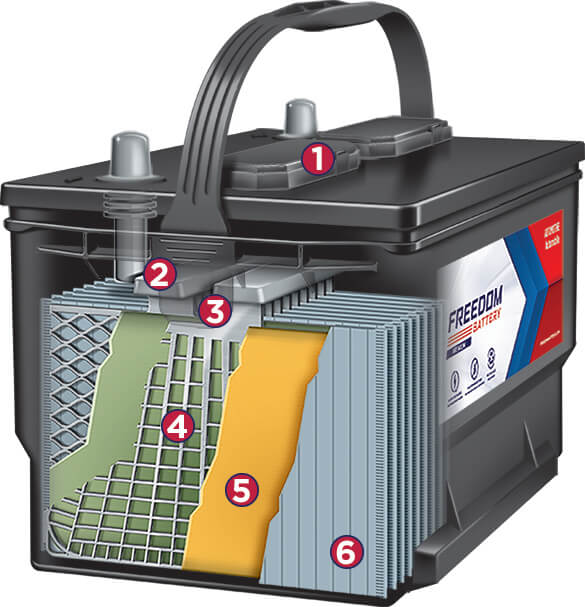 1. BEST-IN-CLASS VENTING SYSTEM - Engineered to vent gases in a controlled manner and ensures gases vent away from terminals, reducing leakage and corrosion
2. WELD AND STRAP DESIGN - Heavy-duty strap and weld system features a high-grain top alloy and the industry's best intercell weld, virtually eliminating corrosion
3. POSITIVE AND NEGATIVE PLATES - Centered lug and uniform plate thickness provide better performance and longer life. Rounded corners on negative plates eliminate separator shorts.
4. PATENTED STAMPED GRID TECHNOLOGY - Patented, fully-framed stamped grid technology for both positive and negative grids optimizes electrical flow and resists corrosion for longer life
5. HIGH DENSITY PASTE - Improves cycling performance for high accessory applications
6. ROBUST SEPARATORS - Strong and stable, leading to few battery failures due to shorts